AlgoSec Security Management Products & Solutions

Manage Security at the Speed of Business

More than 1,000 customers around the world, including 15 of the Fortune 50, rely on AlgoSec.
The AlgoSec Security Management Solution
The AlgoSec Security Management solution comprises Algosec BusinessFlow, AlgoSec FireFlow and AlgoSec Firewall Analyzer.
The AlgoSec Security Management solution simplifies, automates and orchestrates security policy management to enable you to manage security at the speed of business.
Managing your network security policy across on-premise firewalls and cloud security controls is a delicate balancing act. On the one hand you need to reduce risk by minimizing the attack surface, on the other hand you must enable productivity by provisioning connectivity for your critical business applications. However, network security policy management processes have always been complex, time-consuming, and riddled with errors. They don't have to be.
On premise and in the cloud, AlgoSec simplifies and automates network security policy management to make your enterprise more agile, more secure and more compliant – all the time.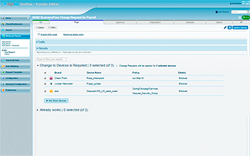 Security Policy Change Automation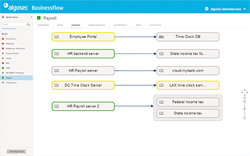 Application Connectivity Management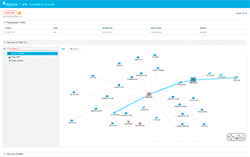 Security Policy Network Analysis